Good Old Snake
A downloadable game for Windows
Just a very simple snake game made for the 50th Weekly Game Jam that has a theme "Remake a Classic". Use the up/down arrows and Enter from the menu and use the arrows to move, the snake wraps around the edges of the game. Hold Shift to speed the game up (x2.5 times). Press 'P' to pause/unpause the game.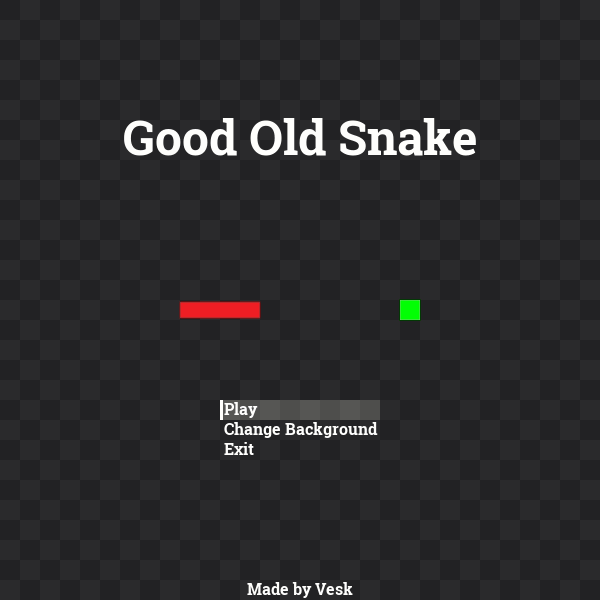 Some gameplay (sped up 5 times).
The game was created in Game Maker Studio 2 and the source code is in this GitHub Repository. The code is quite messy on some places, because I was encountering quite a lot of bugs and I didn't have the patience to clean it up. Also the project and folders are called Quick Snake because I didn't know how to call the game at the start. ("Quick" comes from the fact that it was supposed to be made quickly... it wasn't, this game took way too long to make, especially the tilling of the snake).
Download
Click download now to get access to the following files: